Integrity. Success. Caring. They're not just words—they're the Values we live by. From the front office to the back of house, every player on our team works with these words in mind to meet our mission of treating everyone like family.
We're making some changes, and we need your help.
In the wake of the COVID-19 pandemic, Spurs Sports & Entertainment has instituted a number of new policies and preventative measures to ensure that your experience at one of our facilities is safe, enjoyable and alleviates any concerns you may have.
Learn more about Spurs Sports & Entertainment's Commitment to you, and what it means when you are ready to attend your next live event.
What we are doing
---
Our Employee Promise to you
o All staff will adhere to Local Government, CDC and League guidelines
o All staff will be required to wear personal protective equipment to promote guest and staff safety
o All staff will answer a health screening questionnaire and will have their temperature checked before arena entry
o All staff will receive training regarding COVID-19 related health precautions & procedures
o Adherence to "Enhanced Procedures" standards prohibiting any staff-to-guest contact (Touchless ticket scanning pedestals, no handshakes, hugs, fan pictures, etc.)
o Staff will do everything in their power to make sure you leave the event feeling better than when you arrived
Enhanced Procedures to create a safe experience
o Enhanced surface and air disinfection systems
o Cashless Parking Payments when first entering a parking lot.
o Creating physical distancing while navigating the venue in order to maintain a safe distance between screeners and individual being screened.
o Temperature check and health questionnaire screening for all patrons as they enter the facility.
o Cooling Zones with our temperature check areas will help manage body temperatures on warmer days.
o Touchless ticket scanning pedestals will be available at security check-in.
o Modified bag policy to minimize unnecessary contact at security check-in.
o Elevators will operate with reduced capacity to maintain physical distancing during travel.
o Signage and directions throughout the facility to maintain physical distancing while navigating the venue
o Food and Beverage service will be completely cashless..
o Mobile ordering for food and beverage will be available through the Spurs app.
What we need you to do
---
o You will not be allowed to enter without a mask. You will be required to bring your own mask, and to wear your mask while attending an event at one of our facilities. This includes wearing your mask to and from your seat and while sitting at your seat. You may take off your mask briefly to eat and drink. Keeping your mask off for prolonged periods during this time is discouraged. Our staff are prepared to give friendly reminders to guests that have their masks off or are not wearing them properly. If you have questions or concerns, contact us at 210-444-5140. Fans under the age of 2 years old will not be required to wear a mask.
o It is highly encouraged to purchase parking
o Download your mobile ticket via the Spurs App prior to arrival to ensure the smoothest entry process possible.
o Ensure you have mobile payment options enabled & set-up on your phone to further reduce any unnecessary need for contact when purchasing concessions or merchandise.
o Arrive at the facility earlier to allow additional time to familiarize yourself with new check-in and security processes.
o Maintain physical distancing wherever possible during your visit.
o The San Antonio Spurs are partnering with Health Pass by CLEAR to help you return to the AT&T Center. Health Pass is a free mobile solution that allows you to complete COVID-related screening requirements before arriving at the game. Click here to learn more.
---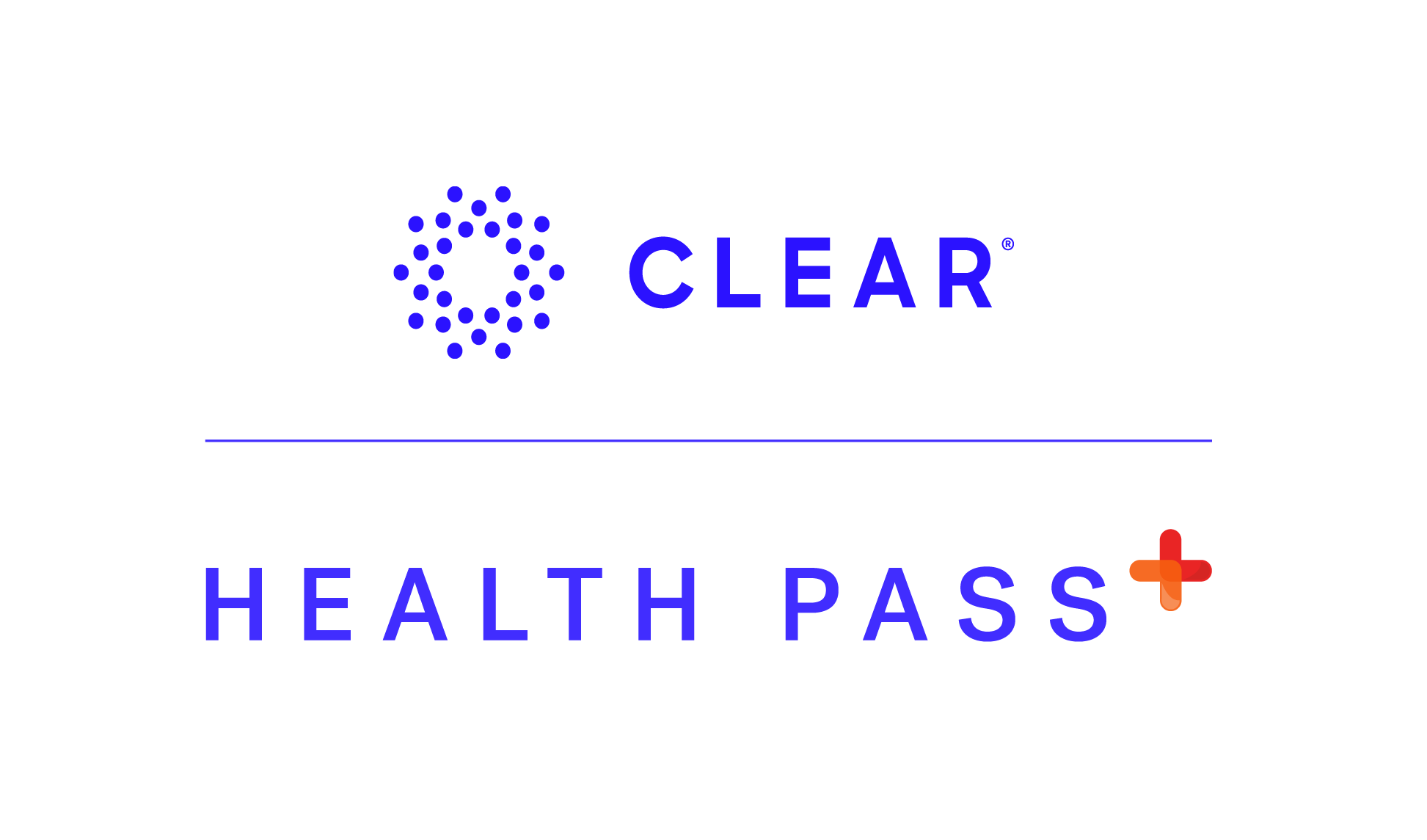 To get started, download the CLEAR app before game day and enroll for free here
All you need is a government-issued ID and a selfie. Remember to complete the in-app checklist no more than twelve hours before the game.
---
---
Select "Open Pass" to check your Health Pass result.
Learn how to use Health Pass here
Survey Only
Your Journey
---
Arrival
Entrance
Security Check-In
Getting to your seats
Restrooms, Concessions & Merchandise
Leaving
Arrival
Parking will be completely cashless
We strongly encourage fans to purchase parking in advance by visiting the AT&T Center Parking page.
Advance purchased parking passes will be scanned by Parking Associate (no fan contact).
Travel from your vehicle to Facility Entrance
Fans will be required to wear a face mask at all times while not eating or drinking.
Ticket Scan & Security Check-In
Magnetometers will be in use and the standard Prohibited Items List will be enforced.
All bags are subject to security search, bags up to 6" x 8" in size with a maximum of one compartment are permitted into the arena
Fans will be asked to scan their tickets through our touchless pedestals.
For all other bags, fans may utilize two Binbox storage locations conveniently located outside of the East and Courtyard entrances at the AT&T Center.
Getting to your seats
Be on the lookout for a Healthy Howdy! Greeters will be positioned outside of every entrance and just inside for your assistance.
Please follow all posted signage as it relates to traffic flow, physical distancing rules and protocols.
Concessions & Merchandise
Every restroom will have a Clean Team attendant who will be dedicated to disinfecting high touch point surfaces and restocking supplies.
Reverse ATMs will be available where you will be able to insert your cash and receive a debit card to be used throughout the arena.
Mobile Food Ordering is now available for 22 locations around the arena with express pick-up lines for faster service.
A limited number of fans allowed in the Fan Shops at a given time to facilitate physical distancing.
You will have the ability to pre order/pay via the app with express pick-up at team stores or home delivery.
Leaving the Event
There will be a modified exit in order to reduce crowding on elevators and escalators.
Fans will be guided to the nearest stairwell upon exiting their seating area.
Elevators and escalators will be available for fans with disabilities.
Ushers and security representatives will be assigned to each area to provide directions and/or assistance for fan departure.
SPURS SPORTS & ENTERTAINMENT: OUR COMMITMENT (FREQUENTLY ASKED QUESTIONS)
How are the AT&T Center & Toyota Field being cleaned?

Our facilities undergo a complete disinfection prior to every event. Cleaning crews perform extensive manual cleaning procedures to wipe down all surfaces including seats, cupholders, handrails, elevators, concession stands, restrooms, and other high-touch areas of the facility. They then use electrostatic sprayers to sanitize the facilities interiors from floor to ceiling with a hospital-grade disinfectant. We also have a dedicated "Clean Team" who work during events solely focused on disinfecting high-touch points while fans are in the facility. The other way we clean the facilities is ensuring all indoor spaces receive adequate air circulation and use the highest rated filtration systems possible.

How do I limit my contact during a visit to one of your facilities?

The best way to create a touchless experience at our facilities, is to make sure you download the app, purchase parking in advance (where applicable), and utilize our digital ticketing options. Every transaction will be cashless and our security screening, ticket scanning and restrooms will be completely touchless.

Should I wear a mask during my entire visit at one of your facilities?

Fans and employees will be required to wear a face mask, or appropriate face covering over their nose and mouth whenever they are not eating or drinking, aligning with best practice guidelines from the CDC and league mandates. Fans under the age of 2 years old will not be required to wear a mask.

Can I bring my own wipes & hand sanitizer?

We encourage fans to bring their own, labeled hand sanitizer (3oz or less) or wipes if it will make them more comfortable. We will also provide hand sanitizer dispensers throughout the facilities for your use.

What if I purchase tickets for an event while healthy, and find myself sick on the day of the event?

Please contact us at 210-444-5140.

Can I bring my own food & water to an event?

Outside food and beverages are not permitted in our facilities. If you have special dietary needs or require alternative accommodations, please speak with the nearest Fan Experience or Security Representative for assistance.

How are the AT&T Center & Toyota Field promoting physical distancing?

To make space for a safer experience, physical distancing will be encouraged at all entrances, restrooms, and concession stands. Please observe all instructional and wayfinding signage around our facilities. Game Day Staff are here to serve with your safety in mind and have been trained to adhere to physical distance, and COVID-19 related standards.

If other attendees don't adhere to physical distancing, what should I do?

Open up your Spurs App and go to the ' Spurs Fan Assist ' tab located at the top right of Spurs App.

What should I do if I get a red Health Pass before arriving at the venue?

If you receive a red health pass prior to arriving at the event, you should not come to the event as this indicates a potential health risk. Please call or text 210-444-5697 to discuss your options regarding tickets. If you need to discuss your ticket eligibility & options, you should complete this form and we will follow up with you as soon as possible.

What should I do if I get a Red health pass after they have arrived at the venue?

If you're at the arena and receive a red health pass, you should visit a health screening station to get more information and discuss your options regarding potential entry into the event and your tickets.

Where will the CLEAR "help desk" for our on-site customer support team be located, and how can I find it?

A CLEAR Help Desk will be located outside our main East Entrance next to the Health Screening Station. Another CLEAR Help Desk will be located next to the Health Screening Station at the Bud Light Courtyard Entrance. The final CLEAR Help Desk will be located by the Health Screening Station at the SE VIP Entrance.
Contact Us
Have questions that weren't answered above, or simply want to talk through your individual concerns? Reach out to us using one of the contact methods below, and we'll be happy to speak with you.